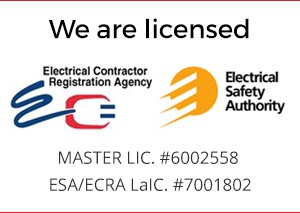 Our products are responsibly selected, according to rigorous industry/goverment standards and regulations, that safeguard your family and the environment from harmful chemicals, and reduce waste production. The waste resulting from our retrofits is disposed according to the Ontario government regulations for ewaste, using a secure chain of custody documentation system.
Some of the standards met by our products:
Energy Star (NRCAN)
Design Lights Consortium (DLC)
Canadian Standards Association (CSA)
Underwriters Laboratories (UL)
Edison Testing Laboratories (ETL)
National Sanitation Foundation (NSF)
Our team is committed to delivering the best service, with minimum disruption to your daily operations.
We appreciate your business, and guarantee a high quality of service at all stages of the project. We are also accessible for questions and inquires during, and after the project, to make sure you get all the answers to your questions.