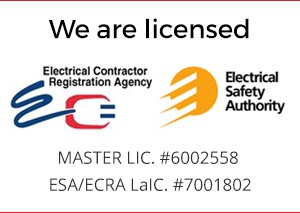 Founded in 2001, Ryu Electric has been dedicated to providing fast, efficient, and reliable work for the ICI (industrial, commercial, institutional) sectors in Southern Ontario.
Our headquarter is conveniently located in Markham ON, near highways 407, 404 and 7, giving us incredible mobility to service our customers in a timely manner. We specialize in installation, maintenance, and repair of equipment. Our turnkey energy conservation/efficient retrofits will take care of your energy bill reduction at a low.
Our team is composed of highly skilled, trained professionals capable of delivering projects on time, and on budget.
Our team member are licensed/certified in a wide range of standards of relevance in trades and sustainability:
Master Electrician (ESA)
Electrical Engineer (B.Eng)
Working at Heights Training
LEED (CaGBC)
Sustainable Building Advisor (CaGBC)
They are also members of the following groups and organizations:
Electrical Safety Authority (ESA)
Infrastructure Health and Safety Association (IHSA)
Green Building Council (CaGBC)
International Living Future Institute
American Society of Heating, Refrigerating and AirConditioning Engineers (ASHRAE)
Ontario Association of Certified Engineering Technicians and Technologists (OACETT)
RYU owns a wide number of well maintained Equipment and vehicles necessary to perform jobs on time, and safely. Our inventory includes:
Fleet of vehicles
Scissor lifts
Forklift
Trailer
Bucket Truck